If the
tractors
with sales growth for ten consecutive months in 2017 have made outstanding contributions to the total truck sales in 2017, then the
dump trucks
must play the same role in the first three months of 2018.
In 2018, the dump truck replaced the growth momentum of the tractors, and the sales volume soared. An event will be able to sign hundreds of orders. It cannot be said that the monthly sales have soared twice, but it is by no means rare. Difficult to find a car in a number of car prices, the backlog of orders did not produce out of order lead to a single refund also allows many companies to express "very helpless." From April sales data released by many car companies in March 2018, the sales volume of dump trucks is the most eye-catching. For example, the sales volume of heavy trucks in March was about 8,000; The unloading sales of 3940 vehicles increased by 100%; Shaanxi Auto's dump truck sales in March increased by 153%.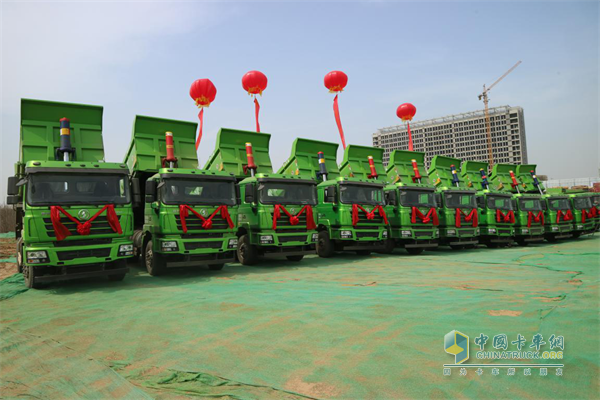 Car dunker truck equipped with Haiwo lifting system
Now that April has passed, the dump truck will continue to maintain its momentum of advancement. It will still be like a tractor. After suffering high growth, it will be "Waterloo". We are not aware of this. Such "deep and unfathomable" things are handed over to the market for inspection. After all, as a "dance line" to eat melons, it is deeply felt that this kind of intangible and intangible object is "not helpful".
Today, Xiao Bian wants to tell you about real dry goods, an important component of the dump truck - the hydraulic system. As one of the central working elements of the dump truck, the hydraulic system directly affects the vehicle performance and safety performance. In the field of dump trucks, there are sales champions and the industry "dark horses", also in the hydraulic system, which is Hyva.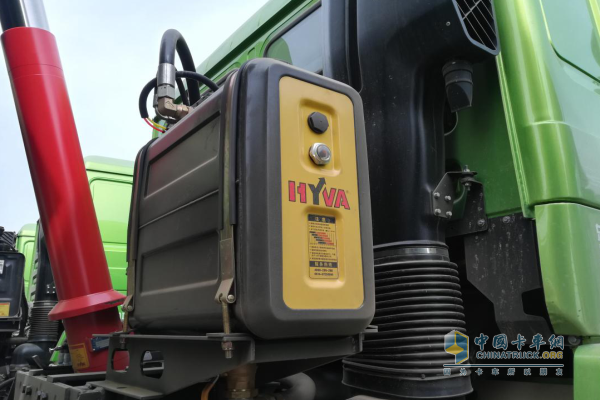 Hyva Hydraulic System
Hyva is a well-deserved "big brother" in the hydraulic system industry, with a market share of more than 60%, not only high sales, but also high user acceptance and satisfaction. Just as the sky won't fall out of the pie, Hyva's current results are not for nothing. What are the hidden secrets hidden behind high sales? What advantages of the hydraulic system in Haiwo attract users? China Truck Network reporter after interviewing the manager of the sales department in Haiwo, Henan Province, came to the answer.
Lighter, faster and safer are the most significant advantages
An manager told the China Truck Network reporter: "At present, the hydraulic system of the Haiwa Liquid Alpha Dump Truck has reached more than 70% of the market share in Henan. More than 60% of the Shaanxi Steam slag trucks use the hydraulic system of Hayward. 2018 At the end of March, in the "Shaanxi Steam Turbine Truck Waster Challenger Challenge" held by Shaanxi Auto, the "racing wheel" of the Shaanxi Auto Delong F3000 intelligent residue truck driven by the players was the Haiwo Alpha hydraulic system. When they are not approved, they would rather wait and do not want to buy other brands."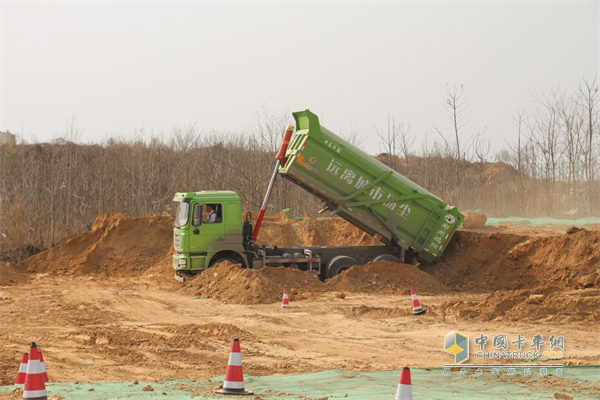 Car dunker truck equipped with Haiwo lifting system
Compared with similar products, Alpha Dump Truck hydraulic system's most significant advantages are: lighter, faster and safer. According to security manager, the Alpha dump truck hydraulic system lifted a weight of 58-88 tons, equipped with a new type of HT hydraulic valve, and the cylinder has also been optimized for higher strength and better reliability. As early as 2013, the Hayward Alpha hydraulic system has made its own lightweight design to the extreme. The Hayward Alpha hydraulic system cylinders are made of imported Italian materials. The cylinder bore is thin and the hydraulic oil consumption is low. Compared with other domestic hydraulic systems, Hayward's entire hydraulic system weighs less than 200 kilograms, which provides a powerful guarantee for improving the overall vehicle load efficiency, reducing fuel consumption, and improving the economy of dump trucks.
The fast and no-frills lifting process not only gives the user a better car experience, but also improves work efficiency and revenue. Hyva "Alpha" series of hydraulic pumps, control valves can achieve rapid lifting at low engine speed, reached 7500 cycles without exception, the average lifting time is 20 seconds faster than similar products.
Safety is a topic that cannot be ignored at any time and place. While improving product performance and making products lighter and faster, the application of the new HT hydraulic valve makes the Hyva Alpha hydraulic system safer. It is understood that in the bad road unloading locations, the Alpha hydraulic system's rapid fall operation mode reduces the time the center of gravity of the dump truck is high, and can prevent the dump truck from turning sideways due to unstable center of gravity during the unloading process, thereby ensuring user safety.
Smart is another important tag
The advantages of the Hayward Alpha hydraulic system, such as faster, higher and safer, are in line with the development of the times and satisfy users' pain points. In the current situation of intelligent infiltration to all walks of life, Havoo has seized the vane of the era and made efforts to "intelligence". At the end of 2017, it released a new smart dumper intelligent detection system.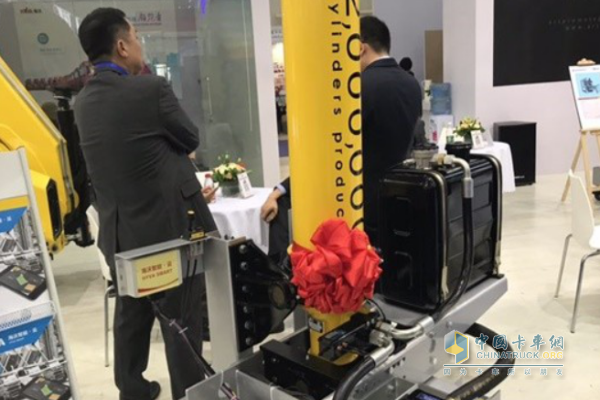 Application lifting device of Hyva smart cloud system
Haiwo Intelligent Lifting System is a new type of intelligent monitoring system for Dump Trucks based on IoT sensing technology. Drivers can observe the status of vehicle operations in real time through the mobile phone App, helping drivers understand the status of vehicle loading and unloading and operation status in real time, and improve job safety. Productivity. In addition, the Haiwo intelligent cloud system also has practical functions such as security warning, overload warning, instability warning, loading statistics, and maintenance reminding.
Hyva Smart Cloud also has outstanding performance in fleet management. The system relies on unique cloud data to process and analyze vehicle usage and operational data, automatically generate operations and vehicle usage reports, provide managers with efficient vehicle management and performance management recommendations, and can also be used for accident and risk analysis, to the maximum extent possible. Meet the needs of users.
In addition to the advantages of being faster, lighter, safer, and smarter, Hayward's after-sales service has also won praise from users. According to security manager, Haiwo's after-sales service shops in Henan provide 24-hour after-sales service. When users have problems, they can call at any time, and after-sales service staff provide on-site service.
At present, Havoi is at the forefront of the industry with its advantages of faster, lighter, safer and smarter, as well as a sound and complete after-sales system. Faced with the progress of the times and technological innovations, Haiwo will not stop its progress. New product development and product update iterations are underway. Let us look forward to the emergence of Haier's new generation of hydraulic systems.
Readings:
Liyang Paper Products Co., Ltd. was established in 1999,a professional enterprise integrated in R&D,Marketing and Manufacturing.Liyang Printing provide best solutions and service to various fields of industry.For example,we can make nice and luxury paper bags for you.Our paper bags with high quality are exquisite packaging for your products.

We are committed to offering packaging solutions to help customers improve sales volume.

Any inquiries on our paper bags,welcome to contact us at any time.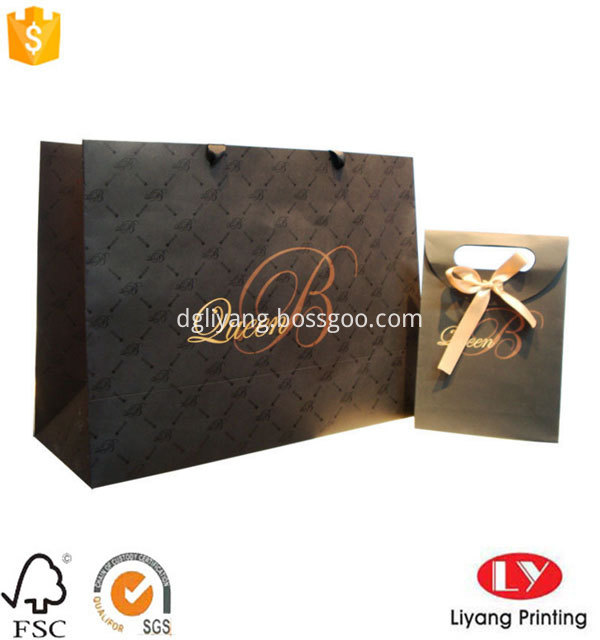 Paper Bag,Paper Bag Printed,Paper Coffee Bag,Black Paper Bag
Liyang Paper Products Co., Ltd. , https://www.liyangprinting.com