According to the needs of the development of the heavy truck bridge market, Huanfang Transmission Co., Ltd. has continuously improved and developed in accordance with China's national conditions. The successful development and design of the lean production model has completed the enhanced AC Mannbridge series bevel gear products and formed them in a relatively short period of time. The mass production capacity meets the demand of domestic heavy truck bridge market for AC Mann Bridge series bevel gear products.
With the continuous development of the heavy-duty truck market in China, heavy trucks with more than 20 years of history in the Steyr platform have been introduced in China, and they have gradually been replaced by the third-generation heavy-truck technology, the German MAN technology, to closely follow the world's heavy-duty truck market. In the second half of last year, Development Co., Ltd. began to develop and design the enhanced AC Mann Bridge bevel gears. In the development and design of the AC Mannbridge series bevel gear products, rake teeth focus on the use of lean production models, while accelerating product development and design speed and efficiency, while focusing on the development and product trial cost control. During development, dental caries relied on Steyr Bridge gear technology, development experience and production basis, making full use of CAD/CAPP system, bridge gear product R&D, trial production and basic experimental system, and adopting parallel operation method. Digestion drawings, billet blanks, customer orders received in August of last year, and 260 pairs of AC Mannbridge series bevel gear new products will be available that month. In the trial production process, full consideration was given to mass production, and the production process and tooling were cleaned up with trial production. Except for the one set of driven wheel tooth cutting fixtures being new, all Steyr Bridge gear clamps used in production were substituted. , To save the cost of fixtures on the million.
The AC Mann Bridge series bevel gears successfully designed and developed by Chengfang Transmission Co., Ltd. have the characteristics of strong bearing capacity, ultra-quiet noise, high transmission efficiency, prolonged gear life, smooth transmission, and reduced gear noise, filling the domestic gap and its technical performance. Reaching the domestic leading level of similar products not only satisfies the matching requirements of the vehicle manufacturer, but also meets the requirements for the use of 32 tons of full-loaded vehicles, high-torques with a total weight of 55 tons or more, and the use of large-tonnage trucks and tractors. Modern logistics demands high speed and efficient development of heavy trucks. After the successful development of AC Mannbridge series bevel gears, it was favored by domestic axle users. In February, it achieved more than 2,000 sets of sales. In March, it was sold out by a Shandong customer and said that it could produce How much has become the new growth point of the company's bridge bevel gear in 2010.

Trimethylolpropane Ester is a kind of high quality saturated polyol ester, It can solely blended with other synthetic material, also can be used with PAO and mineral base oil. It has good high and low temperature performance, suitable to produce super low temperature ICE engine oil, aviation lubricant, ect. super low temperature synthetic lubricant.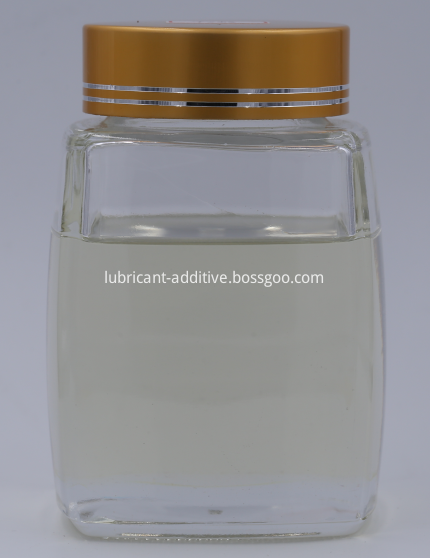 Trimethylolpropane Ester Base Oil
Ester Synthetic Base Oil,Trimethylolpropane Ester Base Oil,Group V Base Oil Trimethylolpropane Ester,Synthetic Base Oil Trimethylolpropane Ester
Zhengzhou Chorus Lubricant Additive Co.,Ltd. , https://www.cn-lubricantadditive.com