In the next ten years, Wuhan Economic Development Zone will become a model. Yesterday, many domestic experts gathered to discuss the new strategic concept of "Wuhan China Car Capital" put forward by Wuhan Economic Development Zone.
This new concept has become an important issue in the development trend of industrial clusters in national development zones. The conference was convened by the China Development Zone Association, the Institute of Industrial Economics of the Chinese Academy of Social Sciences, the Institute of Macroeconomic Research of the National Development and Reform Commission, and other relevant experts from domestic ministries and commissions, universities in Wuhan, and the eight leading economic development zones in Shanghai such as Shanghai. People highly praise this idea.
At present, there are 7 vehicle companies in Wuhan Economic Development Zone, more than 160 parts and components companies, Dongfeng, Dongfeng Citroen, Dongfeng Peugeot, Dongfeng Honda, and other brands; Dongfeng Group, one of the three largest automobile groups in China, and the world's automobile giants French PSA, Japanese Honda, and Japanese Nissan have huge investments here. Wuhan Economic Development Zone has a high degree of concentration, a large number of brands, and a complete industrial chain in the automotive industry, and is second to none in the nationwide national development zone.
With the increasingly prominent characteristics of the automotive industry, Wuhan Development Zone has proposed the strategic planning and positioning of "Wuhan China's Car Capital": planning and construction of integrated vehicles, special vehicles, passenger cars and auto parts as a whole is more complete in R&D, production and trade. The automobile industry system will achieve an annual output of 2 million cars by 2015.
Luo Changgang, director of the Wuhan Economic Development Zone, said that the building of the Chinese car capital in Wuhan is a forward-looking topic. This new concept will face many challenges.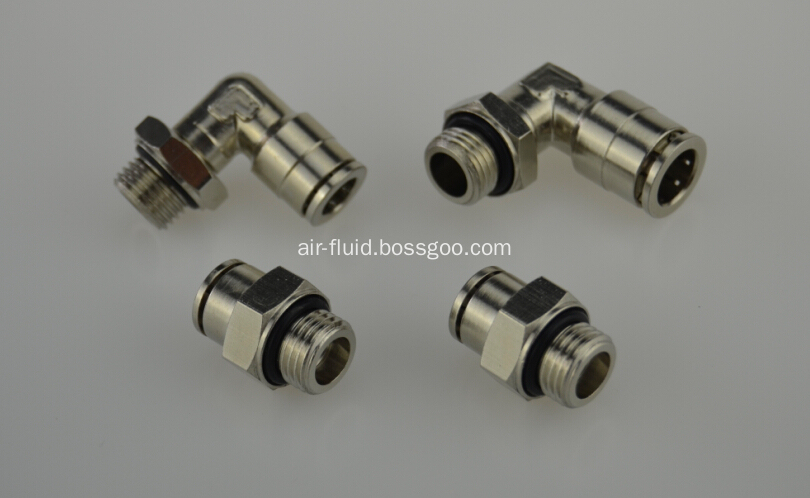 Cixi Air-Fluid Company 'BSPP Thread Metal Pneumatic Push In Fittings with below characteristics:
BSPP Thread Introductions : The British Standard Pipe Parallel (BSPP Threads )have the same diameter from end to end ,A parallel thread typically seals with use of an o-ring or Back Washer to seal the fittings ,no use of Anaerobe. The sealing ring (O-ring) can be easily replaced if it is damaged or hard-worn with time. Connection and disconnection of the tube can be repeated and can be performed using one hand , no other tools required .
Thread Connection : Range from BSPP 1/8" to 1/2"
Push-in Connection: Range from Inch Size 5/32" to 1/2" OD & Metric Size 04mm to 16MM
Configurations Includes: Straight , Elbow , Branch Tee ,Run Tee, Long Leg Male Elbow and Speed Control Valve .
Metal Pneumatic Push In Fittings BSPP
Metal Pneumatic Push In Fittings BSPP, Pneumatic Push In Fittings, Metal Pneumatic Fittings
Ningbo Air-Fluid Pneumatic Components Co., Ltd , https://www.air-fittings.com