ZF TRAIGER - The ZF Active and Passive Safety Technology Group emphasized the technical capabilities of its braking and steering systems at an event held in the cold zone of the Avis Georgy in northern Sweden. The company's series of technologies displayed with the slogan "Safety Drive" are fundamental to the realization of a new generation of vehicle safety and automatic driving.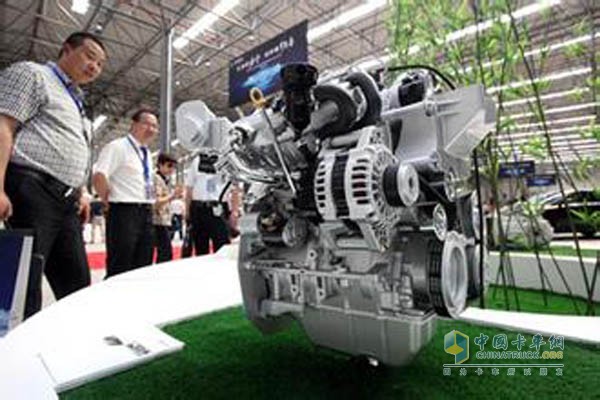 ZF TRW showcases advanced safety technology in Sweden
Some innovative technologies exhibited by ZF TRW include:
Integrated Brake Control System (IBC) -- IBC will begin mass production in 2018 and is a vacuum-independent technology that simplifies the brake system structure while improving performance. This technology was first demonstrated on an SUV prototype vehicle, highlighting the flexibility not only for large SUVs, but also for increasing or decreasing the level of suitability for all types of cars.
Upgraded electronic stability control system (EBC460) - ZF-Jet's latest production of this technology for the BMW 7 Series. It is the company's most advanced slip control system. In addition to having a large number of braking functions, it can also serve as a "black box" type software integration hub that accommodates algorithms for controlling certain autonomous driving, safety, chassis, and transmission functions.
Dual-gear Electric Power Steering (EPS) and Active Motion Control (AKC) - The company demonstrated its potential for integrating front and rear axle steering for the first time, testing concepts on mainstream prototypes. The combination of the front axle dual-gear EPS and the rear axle AKC gives the driver more advanced steering feel and manoeuvrability, and improves vehicle stability and flexibility by reducing the radius of rotation.
Mr. Peter Lake, member of the ZF Group Board of Directors, head of Group Marketing, and executive vice president of sales and business development of ZF TRW, commented: "ZF is a market-tested supplier in selected technology areas. With decades of experience and passion for vehicle safety, relevant regulations are becoming increasingly stringent, our business is well-positioned, and we are able to support our customers in the new era of active safety and automatic driving."
In the field of steering, we have a full range of technologies - from column-driven EPS to dual-geared EPS to belt-driven EPS, to serve all types of vehicle market segments. The low-friction performance of our belt-driven EPS technology is an excellent solution for autopilot; this technology is an industry benchmark we have established, and its sense of steering is highly sensitive and precise, and it is highly praised by customers.
"In terms of braking, this demonstration also includes a complete set of electronic braking and basic braking technologies, including advanced electronic parking brake (EPB) and electronic stability control (ESC) systems."
The company's highly dynamic standard version of ESC, the six-piston advanced version of ESC and the next-generation IBC system incorporate advanced camera and radar technology to continuously accumulate brake pressure and allow the automatic emergency braking system to perform well. The company is verifying these systems with advanced standards and has developed a drive- independent variable for regenerative braking.
The combined technology of ZF and ZF TRW will create more advanced systems that will drive vehicle control and functionality to a higher level.
ZF is the world's leading supplier of drive and chassis technology and active and passive safety technology. The ZF Group completed the acquisition of TRW Group on May 15, 2015 and currently has about 230 manufacturing companies in approximately 40 countries around the world. In 2015, the total number of employees of the group was approximately 138,000, and annual sales are expected to reach approximately 29 to 30 billion euros (exact data for final release). ZF is one of the world's top three auto parts suppliers.
Uni Flange,Forging High Neck Flange,Flanged Joint,Stainless Steel Flange
Zhangqiu Xinhao Machinery Parts Factory , https://www.xhflange.com